Support and Resources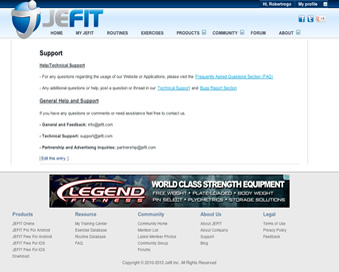 1.) Main Support Page
- JEFIT Members are provided with various tools and resources to get support and help with utilizing the application or the website.
Email Addresses for Support or Partnerships
1.) Info@jefit.com - This email address is used to ask general questions pertaining to the JEFIT Workout Application or Website or to even provide requests and suggestions to help improve the application for your use and the usage of others.
2.) Support@jefit.com - For the support email address, JEFIT Members can ask questions pertaining to any bugs in the applicaiton, how to use features and functions, request a password change, any changes needed to be made to an account, account cancellation, etc...
3.) Partnership@jefit.com - The partnership email address is for those who are interested in partnering with JEFIT, individuals looking to share ideas or work together with our company, etc...
2.) Technical Support - Forums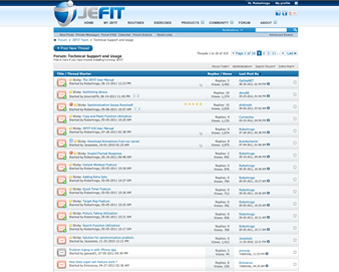 - For those users who are having technical issues using the JEFIT Application or need help understanding certain functionalities, there is the techincal support forum thread where users can post questions, support other members and answer questions.
3.) Bug Reports - Forums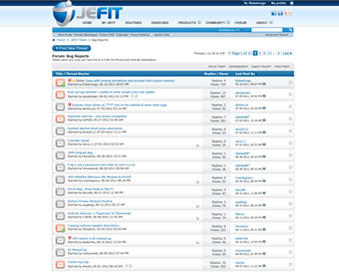 - Users can provide detailed Bug Reports on the JEFIT Forums, so that the developers are able to look at the issue that is currently at hand, assess the situation, and fix the bugs on the next update to be released for the Android App, iPhone App or for the Website.
4.) FAQ's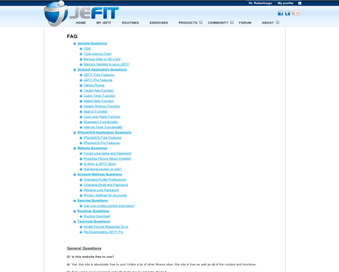 - On the JEFIT Website, there is also the FAQ section that answers the most frequently asked questions by many of our users either pertaining to how to start the application, the meaning of some of the terms, what types of features and functions are available or any answers pertaining to possible problems that might arise during the usage of the application.
5.) Blog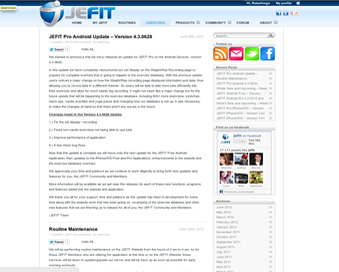 - Through the viewing of the JEFIT Blog, users can view the latest updates that have been released for the JEFIT Free and Pro Android Applications, the iPhone Free and Pro apps as well as any new features added to the website or downed maintenance that would result in the JEFIT Server not functioning.
6.) Tutorial Pages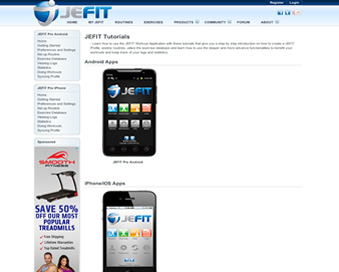 - As you have noticed by viewing the Website Tutorial pages, we currently have tutorial pages for both the JEFIT Pro Android and JEFIT Pro iPhone/iOS applications that give users insight into how to utilize their pro application and how the newer features and functions work.