Trends often come and go with time, and now that we are nearing the end of 2017, it is time to take a look at the health and fitness industry trends for 2018. Some may have become big in 2017, predicted to still remain big in the new year while others are new.
Take a look at some of the 2018 health and fitness industry trends to see what is up and coming.
Health and Fitness Industry Trends: Training
Strength Training
There has been a movement towards strength training, especially targeted towards females. More women are including strength training into their gym routine now that the message that "weight doesn't make you bulky", is finally hitting home.
This is a great shift in mentality and one that hopefully continues to grow.
Health and Fitness Industry Trends: Technology
Wearable Technology
Wearable technology is nothing new and this is a trend that is not going away anytime soon. Thanks to devices such as the FitBit, Garmin and Apple Watch, people have been adopting these devices to help them with their health and fitness. Also onboard are heart rate monitors that help to measure your heart rate during a session. This way, you will know whether you are working hard enough or slacking off just a little bit.
Mobile Apps
As we always carry our smartphones with us everywhere, it is no surprise that one of the 2018 health and fitness industry trends have to do with mobile apps.
Mobile apps help to make logging your training easier, which is what makes them so popular. These apps, like Jefit, take the hard work out of tracking your session so you can spend all your time and energy actually working out.
While each app differs in what they offer, Jefit, for example, provides users with an extensive exercise library, ability to record sets and reps, and access to a supportive online community.
Health and Fitness Industry Trends: Recovery
Cryotherapy
More and more emphasis is being placed on recovery. This is really great because the harder you train, the more time you need to spend on rest and recovery.
Cryotherapy is becoming more popular as the benefits are being heard throughout the health and fitness industry.
This non-invasive treatment works by enveloping your entire body in fine nitrogen mist at low temperatures – sub-zero – in a chamber. It could be anywhere between -100°C or -200°C. You spend approximately 3 minutes in there.
This will increase the blood flow around your body to your internal organs, boost metabolism, aid in muscle repair, and relieve inflammation and joint pain.
The multiple benefits show why Cryotherapy is one of the up and coming health and fitness industry trends for 2018.
Infrared Sauna
If the thought of spending time in a freezing cold chamber isn't for you, then another trend that you may consider is the infrared sauna. Compared to traditional saunas in which the air around you is heated up, which in turn, heats your body, the infrared sauna uses infrared to directly warm your body.
The appeal of the sauna, infrared and traditional, is that it gets your heart pumping, your body sweating and relieves muscle pain and soreness. It also stimulates blood flow around the body, and this increased circulation means that you will recover faster after an intense workout.
Health and Fitness Industry Trends: Diet
The other half of being healthy is what you eat. As the old saying goes, "you can't out train a bad diet", so more people are focusing on not only what they do but what they consume.
Intermittent Fasting
Intermittent fasting was one of the biggest trends this year, and its popularity will still continue to rise in 2018. It refers to a cycle of fasting and non-fasting periods.
While there are different types of intermittent fasting, some more extreme than others, the advantages of this eating pattern is said to help with weight loss and gain muscle.
Here are two of the popular intermittent fasting methods:
Leangains
This is where people fast for 14-16 hours a day and have an eating window of 8-10 hours. It doesn't matter when you eat, as long as you stick to the fasting and non-fasting rule.
The common non-fasting times are between noon and 8 pm. People tend to find it easier to fast throughout the night and morning. During the fasting times, you cannot consume any calories. Some exceptions include black coffee or tea and sugar free gum.
The Warrior Diet
A more extreme version involves a fasting window of 20 hours and an eating period of 4 hours. This eating pattern sees people usually only eating one huge meal a day.
While intermittent fasting may not work for everyone, the results so far have seen it become one of the health and industry trends for 2018.
IIFYM
Another way to help with the food part of being healthy is IIFYM (If It Fits Your Macros). While it is similar to calorie counting, it refers specifically to three main macronutrients: carbohydrates, protein and fat.
Everyone has their own individual macro count, depending on factors such as how much they exercise, the intensity level of their exercise, and how sedentary or active they are throughout the day.
The popularity of this eating lifestyle is that it gives people flexibility. People are able to eat all the junk that they want, as long as it fits their macros. It is, of course, recommended that you still stick to mostly healthy, unprocessed food. What the flexibility does, is it takes away the guilt that some people may experience by having a sneaky chocolate bar here and there. If it fits your macros, then it is good to go.
These are the health and fitness industry trends that you may see growing in 2018. Some emerged onto the scene previously and are still rising in popularity. Others are just starting to gain momentum now. Do you think that we predicted right?
What predictions do you have for the health and fitness industry trends 2017? Leave us a comment below, we would love to know!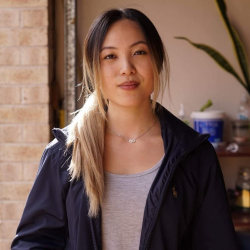 Latest posts by Emily Trinh
(see all)