Force Synchronization pushes your data to your devices matching it to whatever changes you created on the web to your app.
However, this feature is rather missed sometimes and that we often get asked a couple times..
"I created some changes to my workout logs or try to setup routines on the web however I can't find it in the app, what happened? Did I lose the data? Did I waste my time setting these up and just lose them afterwards?" 
No need to panic. The thing is, any changes you create on the website, you got to push them to your devices (Android or IOS). So. the first thing you got to do is Force Synchronize the data.
You may go to Settings.
Look for the Profile/App tab.

Then  click on the Force Synchronization button.

A dialog box will appear informing you that Force Sync was successful.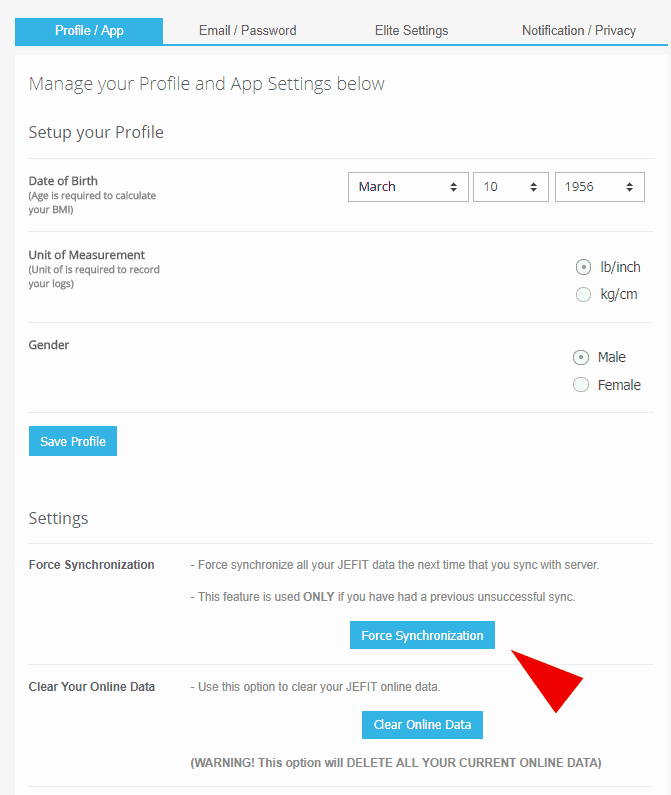 However, nothing will happen if you do not Sync everything on the app. After Force Synchronization, make sure to push the SYNC button on the app, as well.
Android platform:
Log-in to your account using the JEFIT android app.
Go to the "Settings" menu by clicking the menu icon on the upper left of the screen.
Locate the sync button which is right below your username and click it to start synchronizing your logs.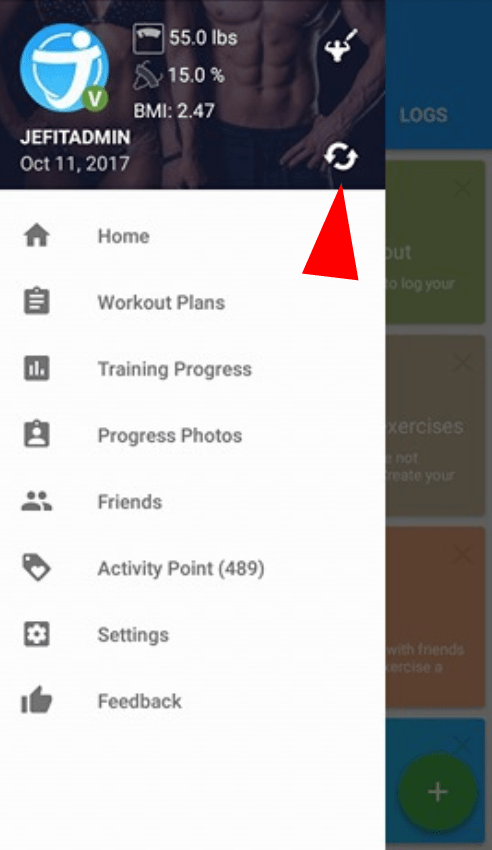 IOS platform:
Log-in to your account using the JEFIT iOS app.
Find the "Me" button located at the lower bottom right of the screen.
On the upper right hand of the page, look for the cloud-like icon and click it. It should automatically synchronize your logs to the web server.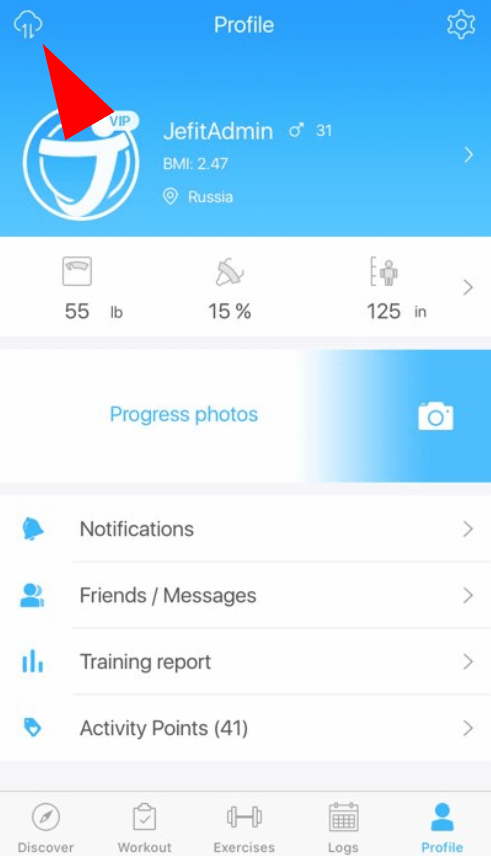 Latest posts by Jomarie C.
(see all)