A personal trainer in your pocket
Jefit is the ultimate fitness, bodybuilding and workout application for all individuals looking for that extra step and motivation to get back into the gym.
With 1300+ exercises with descriptions and animations, ability to create personal workout routines, track body statistics, view workout logs and progress, and adding friends for inspiration you won't feel intimidated ever again!
Download and Sign Up for your FREE Profile Now!
Jefit provides a simplistic and easy way for you to track your workout progress and body changes. By signing up and creating your free Jefit profile, you can set up your personal statistics and begin seeing improvements within your first usage!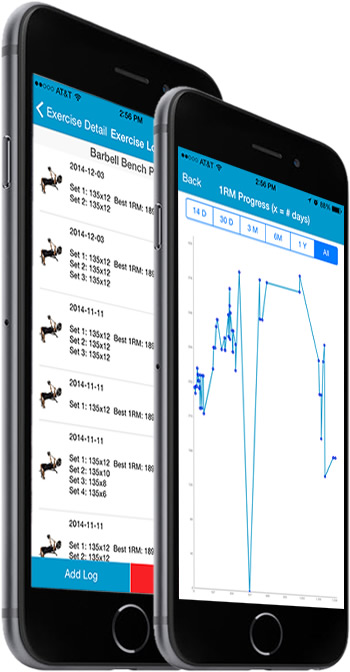 - Sign up and create your FREE profile to start tracking your workout and body progress

- As you record workout logs and body statistics, you will be able to view your progress using charts, calendars, graphs and other tools provided by Jefit

- Look back at logs that you have recorded and compare them to goals that you have set as you are on your way to reaching your fitness objective
Jefit synchronizes all of your data from the server to your online account, iPhone and Android applications. Once you create your Jefit Account, you will be able to record your data and synchronize it with the server. This information will be stored and automatically update with your profile. As this is two-way synchronization, any changes or routines downloaded from the website will be sent to your mobile app.
WORKS WITH MAC OSX AND WINDOWS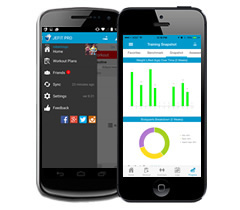 WORKS WITH ANDROID AND IOS DEVICES
Utilizing Jefit's extensive exercise database with over 1300 exercises, create a personalized workout routine of your own to follow and see results. Log your activities on your smartphone and synchronize into your online account.

- Using Jefit's extensive exercise database, you can create workout routines that suit you to follow as you pursue your fitness goals.

- If you are new to working out, you can download from over 60 Jefit Team workout routines to get you on your feet and started with your fitness goals

- With 1300+ built-in and custom exercises, Jefit contains the one of the most extensive databases of workouts with images, animations and descriptions

- Each time you record new logs, Jefit keeps all of your stats and progress in one place. You can go back and view previous recordings to compare data and push yourself further towards your goals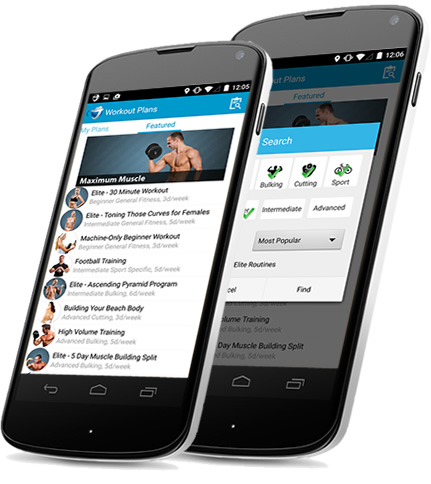 No longer do you need a pen and paper to keep track of your logs or record your reps and sets. Jefit offers features that make working out as easy as possible; helping you stay motivated and focused

- No more need for a pen and paper! Jefit allows you to enter in the amount of weight and reps you perform for an exercise; recording set for set until the workout is complete

- Always lose track of the time you spend in between sets? Not anymore with the Resting Timer functionality; Jefit will count down until your next set, keeping you on track with your workout

- To stay motivated and focused on your workouts, it all starts with setting your goals. Set a goal for every exercise and follow your progress.

- See how well you are improving by viewing body stat and exercise progression with each new log recorded.
By logging onto the Jefit website and your profile page; you gain access to various tools to manage and download workout routines, update your body and training stats, view your before vs current photos, charts and data to track your progress and more!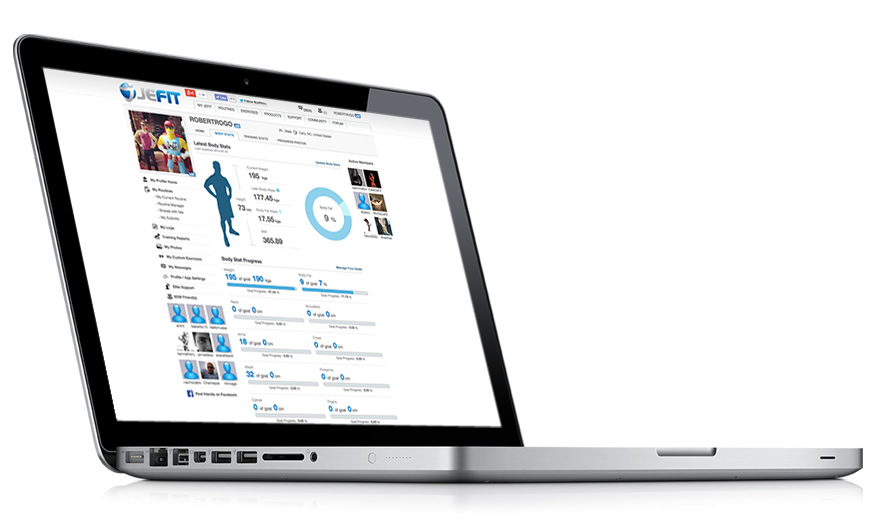 - You can create logs with ease and view your fitness improvements with updating charts, goal bars and calendars.

- Changes in your physical appearance and improvements with training are key to any workout routine. Set fitness goals to follow and start seeing changes!

- Want to see how well you look now compared to when you first started your workouts? View your before vs now photos to see

- Download from over 16000+ member created workout routines to use within your application or manage your own workout routines.
Looking for a bit of extra motivation? Connect with your friends and other members on Jefit.com; where you can receive feedback, tips, support, share and compare stats to stay focused on your goals

- Fitness and exercise are social activities. Share and post updates on how you are feeling, how your workout just went, body stat updates, workout routines and more

- Find and add friends to compete, challenge, share progress and compare stats

- Join conversations about nutrition, supplements, workout tips or share feedback of the application on the community forums

- Synchronize any changes or updates made to your mobile application to keep your motivation going