Developing strong abs is an important component in any exercise program. Some individuals, though, think doing a few sets of sit-ups will get the job done. Traditional sit-ups focus on building strength in the ab area (rectus abdominis). What are you doing with the rest of the muscles that make up the core? The core does more than flex your spine. Add in exercises that target lateral flexion, rotation, and stabilization (anti-gravity) exercises. When the goal is to develop a strong, ripped mid-section, more of a well-rounded approach will pay back stronger dividends.
The following Jefit ab programs will help get you started on the road to a stronger, leaner appearance. We all know the focal point of a body is usually the mid-section. Incorporate exercises into your program that target everything from below the chest to your knees. The following Jefit programs below do just that!
Beginner Jefit Programs
Intermediate Plans
Advanced Routines
The above mentioned 15 programs are some of the best plans Jefit app has to offer. When you're in need of a routine that offers more than just crunches, download one of them and let us know your thoughts!
Stay Strong Together
Jefit, named best strength app by Sports Illustrated, Esquire, GQ, Men's Health, Greatest, Forbes Health, and many others, has a community responsible for 92,000,000 workouts to date! The app, which recently passed 10 million downloads, comes equipped with a customizable workout planner and training log. The app has ability to track data, offer audio coaching cues, and can share workouts with friends. Visit our members-only Facebook group. Connect with like-minded people, share tips, and advice to help get closer to reaching your fitness goals.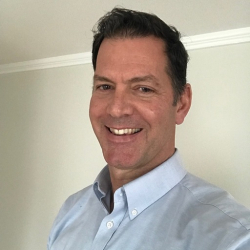 Latest posts by Michael Wood, CSCS
(see all)