One of the great thing about having an interactive exercise community and database is you can spot trends. The Jefit community has completed more than 92,000,000 workouts to date. The award-winning app currently has more than 10 million users. We are also able to determine the best strength training programs and most popular exercises, like leg exercises, based on the number of downloads.
Let's take a look at some of the most popular exercises from the Jefit database. The groups of leg exercises, seen below, are listed in terms of the number of times they have appeared in member's workouts.
The following leg exercises are placed into one of five categories: (1) hip/leg, (2) glutes, (3) quadriceps, (4) hamstrings, and (5) calves. The first category, hip/leg, can be thought of as the best overall leg exercises to perform if you did not want to isolate individual muscle groups.
Best Hip & Leg Exercises
This particular list of leg exercises are considered the best compound movements for the lower body. When you're in need of a few great leg exercises that work it all from the waist down, this is the go to list. A few of the exercises, like barbell squat and squat to press, you'll target the core muscles as well.
Barbell Squat
Lunge (Barbell)
Barbell Clean
Leg Press
Dumbbell Lunges
Barbell Deep Squat
Dumbbell Squat
Smith Machine Squat
Prisioner Squat
Bodyweight Lunge
Hack Squat
Barbell Squat to Shoulder Press
Barbell Overhead Squat
Glutes
Barbell Hip Thrust or Barbell Glute Bridge
Flutter Kicks
Smith Machine Lunge
Cable Pull Through
Single Leg Press
Reverse Hyper on Flat Bench
Cable Leg Kickback
Barbell Step-Ups
Quadriceps
Leg Extension
Barbell Front Squat
Clean Deadlift
Barbell Single Leg Squat (aka Bulgarian Split Squat)
Barbell Squat with Narrow Stance
Hamstring Leg Exercises
Prone Leg Curl
Seated Leg Curl
Stability Ball Single-Leg Hamstring Curl
Barbell Stiff-Leg Deadlift
Barbell Romanian Deadlift from Deficit
Reverse Hyper on Flat Bench
Calves
Seated Calf Raise
Calf Press on Leg Press
Standing Calf Raise
Machine Calf Press
Smith Machine Reverse Calf Raise
Dumbbell Standing Calf Raise
Use Jefit App to Track of Your Exercises
Jefit, named best strength app by Men's Health, Greatest, Forbes Health, Men's Journal and many others, has a community responsible for 92,000,000 workouts to date! The app, which recently passed 10 million downloads, comes equipped with a customizable workout planner and training log. The app has ability to track data, offer audio coaching cues, and can share workouts with friends. Take advantage of the Jefit leg exercises for all your strength training workouts. Visit our members-only Facebook group. Connect with like-minded people, share tips, and advice to help get closer to reaching your fitness goals.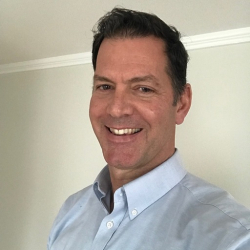 Latest posts by Michael Wood, CSCS
(see all)