One of the great things about having an active exercise community and database is you can spot trends. The Jefit community has completed more than 92,000,000 workouts to date. The award-winning app has more than 10 million users. We are also able to determine the best strength training programs and most popular exercises, like shoulder exercises, based on the total number of downloads.
Let's take a look at some of the most popular exercises from the Jefit database. The groups of shoulder exercises, seen below, are listed in terms of the number of times they have appeared in member's workouts. The following shoulder exercises are broken into one of two categories: (1) barbell, (2) dumbbell and (3) all other equipment.
Barbell Shoulder Exercises
Barbell Shoulder Press
Upright Row
Military Press
Front Raise
Push Press
Clean and Jerk
Bradford Rocky Press
Rear Delt Row
Overhead Front Press
Military Rear Press
Dumbbell Shoulder Exercises
Dumbbell Lateral Raise
Shoulder Press
Front Raise
Arnold Press
Bent-Over Raise
Upright Row
Reverse Fly
Prone Lateral Raise
Cuban Press
One-Arn Shoulder Press
Other Equipment
Band Upright Row
Kettlebell Turkish Get-Up
Kettlebell Alternating Press
Band Reverse Fly
Kettlebell Thruster
The list above includes twenty five of the most popular Jefit shoulder exercises in terms of the number of downloads from the Jefit community. Let us know what your favorite shoulder exercises are and add a few of these into your next strength training program.
Stay Strong Together with Jefit App
Jefit, named best strength app by Sports Illustrated, Esquire, GQ, Men's Health, Greatest, Forbes Health, and many others, has a community responsible for 92,000,000 workouts to date! The app, which recently passed 10 million downloads, comes equipped with a customizable workout planner and training log. The app has ability to track data, offer audio coaching cues, and can share workouts with friends. Take advantage of the Jefit leg exercises for all your strength training workouts. Visit our members-only Facebook group. Connect with like-minded people, share tips, and advice to help get closer to reaching your fitness goals.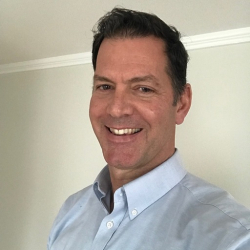 Latest posts by Michael Wood, CSCS
(see all)