Nearly 65 million Americans have reported a recent episode of back pain. More than 16 million adults experience persistent or chronic back pain. As a result, they are limited in certain everyday activities. Back pain is the sixth most costly condition in the United States. Both slipped and herniated discs, can cause of back pain, but there are other lesser known causes of back pain.

Dr. Gbolahan Okubadejo is an NYC area spinal and orthopedic surgeon who explains how less obvious culprits can affect the back. Dr. Okubadejo specializes in the treatment of degenerative spinal disease, spinal deformity, and cervical, lumbar, and thoracic conditions. Here are eight causes of back pain that are not as well known according to Dr. Gbolahan.
Causes of Back Pain: Kidney Stones
Kidney conditions may cause back pain because the kidneys are located toward the back of your body at the level of your mid-back. Kidney stones are small pieces of calcium that form in the kidney. Many people have kidney stones and are never aware of them. However, larger kidney stones that grow in size over time can cause excruciating pain as the body tries to work the stone out of the narrow ureter.
Osteoporosis
Osteoporosis is sometimes referred to as "brittle bone disease." It can increase bone weakness over time, leaving bones more susceptible to breaking. You may think of osteoporosis as something that happens to older women. It is true that osteoporosis is most common in older women, but men may have osteoporosis as well. As the bones lose density, or mass, they become weak and more likely to break. The bones of your lower back might break even without any obvious injury, causing lower back pain.
Stress
When you're stressed, your breathing patterns ultimately change. This in turn can cause strain and tension in the mid-back. Your shoulders hunch-up and cause pain throughout the upper and middle back. Low-back pain includes the tailbone and lower half of the back muscles. These muscles affect flexibility and posture.
Sedentary Lifestyles
Many of us spend a lot of our waking hours on our behinds thanks to jobs that have us in front of computers all day. But unfortunately, such a sedentary lifestyle can increase your risk of chronic low back pain. The answer is to stretch and get moving!
Additional Causes of Back Pain: Poor Posture
Poor posture can either cause lower back pain or make it worse. This doesn't only mean slouching or slumping at your desk; poor posture could also include leaning on one leg while you stand, or walking with your bottom so far out you have an arch in your lower back. While these postures aren't inherently "poor" for a moment in time, maintaining these positions for prolonged periods can increase the strain on the muscles and ligaments around the lumbar spine.
Excess Body Weight
Every extra pound adds strain to back muscles and ligaments. Over time, the spine can become tilted and develop an unnatural curvature. Research has shown that obesity poses more than a mechanical stressor on joints: excess body fat also produces chemicals that contribute to joint damage.
Lesser Known Causes of Back Pain: Premenstrual Syndrome (PMS)
Premenstrual Syndrome is that dull, persistent, crampy, achy pain in, under, and around your sacrum (the area of your back between your hips). PMS-related back pain is a visceral pain — one that comes from a body organ (your uterus) instead of from one of the structures of the back. As your uterus cramps, the pain is referred to your back, and you can have back cramps.
Pregnancy
Lower back pain is one of the many common discomforts of pregnancy. As the weight and size of your baby (and your belly) increase, there is a tendency to tilt the pelvis forward, exaggerating the curve of the lumbar spine. This posture, called lordosis, puts strain on the lower back muscles and may even cause impingement of the sciatic nerve (sciatica). Pregnancy-related back pain can be relieved by strengthening core muscles, maintaining proper posture, and wearing an abdominal support garment meant for use in pregnancy.

Back pain can show up in many different areas of the body. Hopefully these eight lesser known causes can lend a better understanding to those who are dealing with acute or chronic back pain.
Stay Strong Together
Jefit, named best strength training app by Sports Illustrated, Esquire, GQ, Men's Health, Greatest, Forbes Health, and many others. We offer a community responsible for 92,000,000 workouts to date! The app, which recently passed 10 million downloads, comes equipped with a customizable workout planner and training log. The app also has ability to track data, offer audio coaching cues, and can share workouts with friends. Visit our members-only Facebook group. Connect with like-minded people, share tips, and advice to help get closer to reaching your fitness goals.
Read the scientific paper published in the Journal of Medical Internet Research using the Jefit app.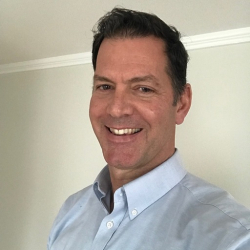 Latest posts by Michael Wood, CSCS
(see all)