The Jefit has a community responsible for more than 92,000,000 strength training workouts to date. The award-winning app, which recently passed 10 million downloads, comes equipped with a customizable workout planner and training log. The app has ability to track data, offer audio coaching cues, and can share workouts with friends. Take advantage of Jefit's strength training database for your strength workouts. Find a few of those programs below.
5 Jefit Strength Training Plans
This advanced level strength training program has been downloaded more than 3300 times to date. It is a Monday/Wednesday/Friday strength training split with each day of the week split between upper and lower body exercises. On the lower body days, compound exercises are focused upon to stimulate the body in releasing growth hormone to maintain strength while dieting. Growth hormone will also allow for muscle growth and enhanced fat loss to get that desired cut and lean look.
When you start the routine you will start on Week 1 – Upper Body on Monday and continue with Week 1- Lower Body, etc… As you reach Week 2 and finish week 2, you will return right back into Week 1 until you have reached your desired lean/cut results. Abs are done twice a week on any workout day during the routine week that you are performing. If you are doing cardio on that day, do ab exercises before cardio.
A beginner-level strength training plan that has 1235 downloads to date. This is a 8-Week Strength Training Routine Designed for women who are looking for an whole body strength increase routine. For this routine you will alternate between Workouts A, B and C, 3 days of the week for 8-weeks. As you follow this program you will increase the amount of weight performed for each exercise. With the increase (in small amounts) weight that is performed, you will lower the amount of repetitions that are done.
This plan is NOT focused upon bulking or gaining major muscle mass, but more importantly focusing upon increasing the amount of strength within the muscles that are being worked.
This is advanced program that was recently published and already has 79 downloads and 92 (4.5 star) ratings. This strength training plan is an easy one to follow. But will take a great deal of your energy to complete. Even though there are only 3 exercises on each training day, the load should be very heavy. How heavy? Enough to perform only 5 repetitions per exercise. When you can surpass this after the first week …increase the resistance.
GOAL: Perform Day 1 workout twice weekly, on Monday and Friday. Perform Day 2 workout once on Wednesday. Follow this cycle for 4-8 weeks. The program is designed to build overall strength. Over the 4-week cycle, you perform the same number of sets and repetitions for every movement. This will ultimately lead to balanced strength across all the areas you work. You will only use a barbell for all exercises. Start with lower weight for the first week. If you know your 1-RM, start with 80 percent of that weight. After the first weeks cycle, add 10 pounds (4.5 kg) to the squat and deadlift and 5 pounds (2.3 kg) to upper body movements (if needed). Each workout session should take about 50-minutes.
This is a great intermediate strength training plan with more than 16,600 downloads. When performing each exercise and move up a set, you will do more weight and less repetitions to build both size and strength. Adding more weight will help build the muscle mass and make them stronger. This routine is split between 5 days and performed for 5 weeks, each week testing the limits to how much you are able to push yourself to reach new 1RM's. The main focus is upon bulking and lifting heavier weight for 3 to 4 sets while performing less repetitions with each set. You can also set this routine to either a Day of the Week type of routine or Numerical Day based.
This is a beginner strength training routine that has been downloaded 9,200 times to date. This workout routine is meant for those who do not go to a gym or looking for a full body routine with dumbbells only. For many individuals they aren't able to afford a gym membership or aren't able to get to a gym, in turn, this routine provides a full-body, 3 day split where an individual can target all of their body parts and either gain/maintain muscle mass. It focuses upon heavy lifts and around 3 to 4 sets with 10 reps per set to increase muscle mass and gaining during exercise performance.
Download one of these five, unique strength training programs today, many of which were designed by Jefit users.
Stay Stronger Together with Jefit
Jefit is an award-winning strength training app used for planning & tracking workouts. Jefit helps gym-goers and athletes keep on track with their fitness goals. The app has the ability to update and share your workout log with a supportive community. It also has the largest exercise library that covers both weight training and cardio.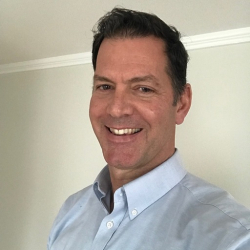 Latest posts by Michael Wood, CSCS
(see all)