Jefit is excited to offer a new watch app just released on Android. A similar release will be coming soon for the Apple watch. The ability for a hands-free workout is extremely beneficial when working out at the gym or home. Customers now have the ability to monitor workouts on their wrist with the new Jefit watch feature.
Please note that Jefit's Android wearable offering only works on Wear OS devices. Be sure to check your device's operating system to confirm it runs on Wear OS as Tizen or others will not work.
The Jefit Goal
Jefit continually tries to improve the user experience of their products and noticed members were always giving feedback on our old watch app. Tracking in the gym with a watch has always been a goal for Jefit. We have been working to update our watch app and we've put a lot of effort into it. Today we are proud to introduce our new watch app on Android.
How to Get It
Search "Jefit" in your watch app store and install from there.
Or to pair your watch with your phone, go to the Google Play Store Jefit App page, tab the "Available on more devices" dropdown menu, tap "Install" for your watch, and start the installation from your watch later.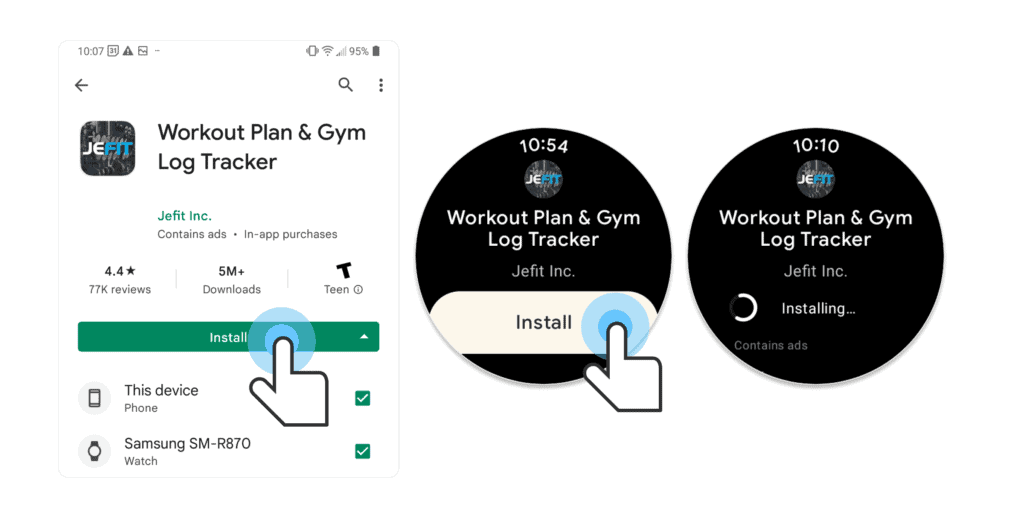 How to Use the Jefit Watch Feature
a. Open your Jefit watch app and phone app, then request your current plan data from your phone.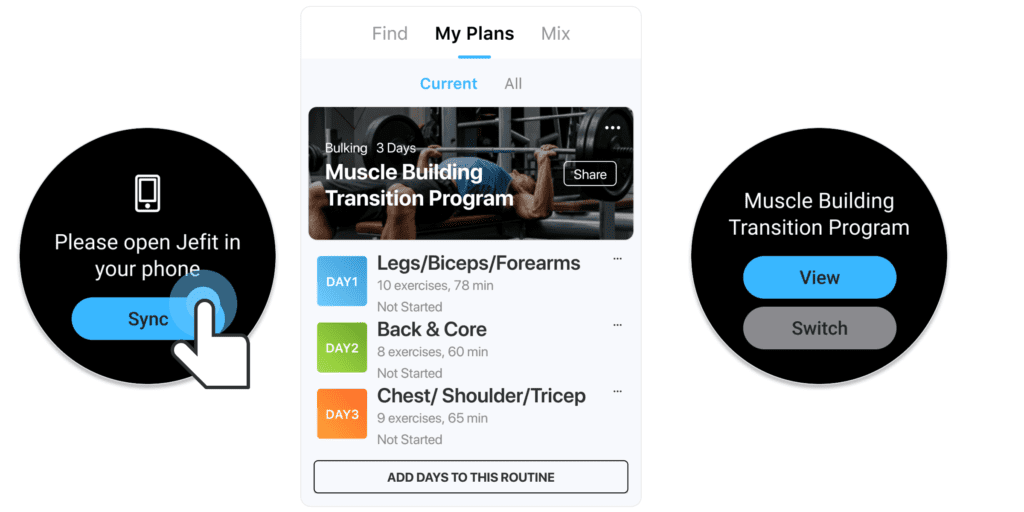 b. Pick a day and start your training, tap an exercise and log your number from scrolling wheel.

c. Tap the 3 dots to end your workout, view workout summary and sync data back to your phone.

Note: If you're experiencing excessively long load times it may be because the workout routine is too large. We're working on a solution to this but in the meantime we recommend breaking a workout plan up into individual days (1 day per workout plan) if you're encountering this issue.
Use Jefit in 2022
Jefit, named best app for 2022 by PC Magazine, Forbes Health and others, comes equipped with a customizable workout planner and training log. Take advantage of Jefit's exercise database for your strength workouts. Visit our members-only Facebook group. Connect with like-minded people, share tips, and advice to help get closer to reaching your fitness goals. Try one of the new interval-based workouts and add it to your weekly training schedule. Stay strong with Jefit as you live your fitness lifestyle.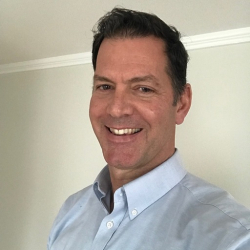 Latest posts by Michael Wood, CSCS
(see all)