A new feature for Jefit app allows any Jefit user to send Elite as a gift to other Jefit members. Talk about the perfect gift of health that keeps giving …all year long!
Steps to Give Jefit Elite as a Gift
The Jefit gift process can now happen between anyone and Jefit users.
Buyer: anyone can go to the Jefit website and purchase an Elite code. You can use real cash (Stripe system) to purchase Elite, and share your code to Jefit users.
Redeem: Receiver needs to sign in first (if not sign in, ask to sign in/sign up, and then show the redeem page).
Once the receiver redeems their Elite code, the system will then send an email to the buyer.
There is no expiration date on your gift.
**To make things easier for you, here is the direct link to start the gift process: https://www.jefit.com/elite/gift/redeem
Use the Award-Winning Jefit App for a Healthy New Year
Jefit continues to win awards as the best strength tracking app for 2022 as its done in previous years. Jefit is a workout log app that helps you meet your fitness goals. By providing an extensive exercise library, you can pick and choose your workouts according to your goals. You can also join our members-only Facebook group where you can connect and interact with your fellow Jefit members. Share your successes, stories, advice, and tips so you learn and grow together. Stay Strong!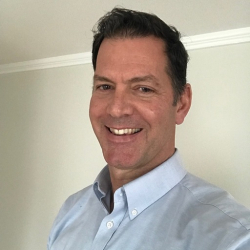 Latest posts by Michael Wood, CSCS
(see all)