Jefit is proud to bring a new watch app for iOS to market. The Apple iOS watch app is now available! The ability for a hands-free workout is extremely beneficial when working out at the gym or while at home. Monitoring and tracking workouts has never been easier.

At Jefit we're committed to continually improve the user experience and this may be the biggest improvement yet. Take your workouts completely phone free today with our latest development. Users will be able to choose exercises, set repetitions, track rest times, view workout summaries and much more directly from their watch.
Test out this premium feature for free today and receive 20 strength training workouts! Become an Elite user to completely unlock the iOS watch app. Open the Jefit app for more information and stay strong with Jefit.
Lastly, if you experience any issues syncing the watch with the phone after the update, delete the app on the watch and reinstall it.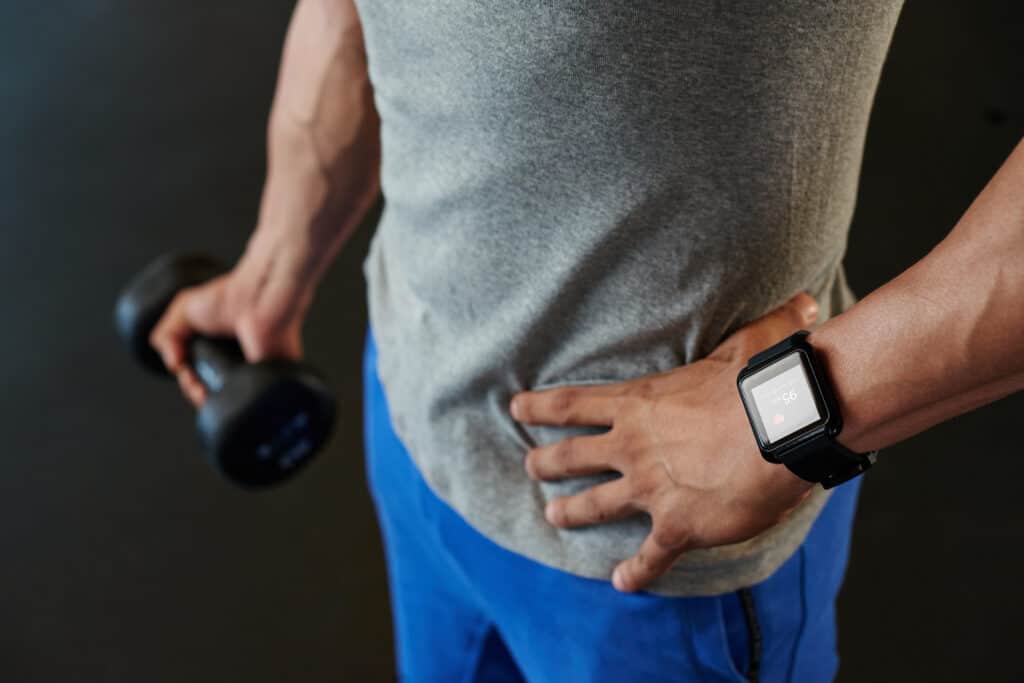 How to Get It
1. Open up the watch app store from your iOS watch (series 3 or newer).
2. Search Jefit in the iOS watch app store and then download the watch app.
How to Use the Jefit Watch Feature
1. Sync your Jefit watch app with your Jefit iPhone app by opening both apps on their associated devices.
2. Choose your workout routine on your watch and start your workout.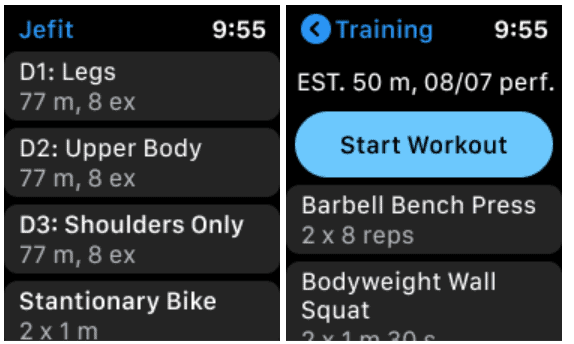 3. Tap the first exercise of your routine and begin logging each set, adjusting the number of reps or weight as needed.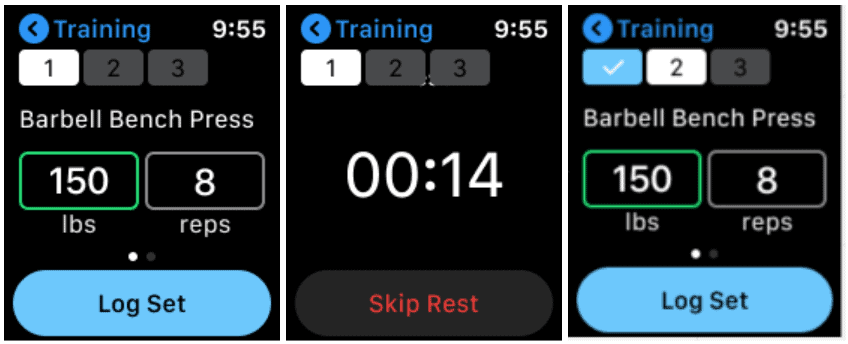 4. Once you complete your final set, tap the check mark or the arrow next to "Training" to return to the workout overview page.
5. If you have finished your workout, tap end workout on your watch and then after reviewing the workout summary open Jefit on your iPhone. Your watch and iPhone will sync with the latest data from your workout and then you can review your post workout summary on either device.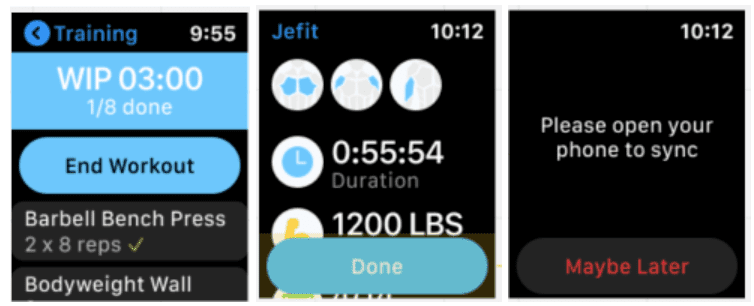 Note: If you're experiencing excessively long load times it may be because the workout routine is too large. We're working on a solution to this but in the meantime we recommend breaking a workout plan up into individual days (1 day per workout plan) if you're encountering this issue.
Try Jefit App Now Available for iOS and Android Watch
Jefit, named best app for 2022 by PC Magazine, Forbes Health and others, comes equipped with a customizable workout planner and training log. Take advantage of Jefit's exercise database for your strength workouts. Visit our members-only Facebook group. Connect with like-minded people, share tips, and advice to help get closer to reaching your fitness goals. Try one of the new interval-based workouts and add it to your weekly training schedule. Stay strong with Jefit as you live your fitness lifestyle.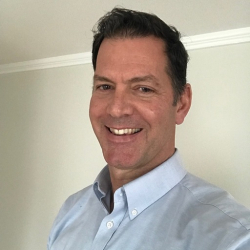 Latest posts by Michael Wood, CSCS
(see all)