It seems like we all could use a fun, effective workout these days with everything going on. A workout at home or in the gym should to be creative as well as effective. The Jefit Metabolic Conditioning four-exercise series takes care of that and more. The goals of these demanding, intermediate programs are to improve general fitness, strength and aerobic capacity.
Bill Bryson, author of The Body, offers some amazing research from his latest book on the powerful benefits of what regular exercise can do for us. "Going for regular walks reduces the risk of heart attack or stroke by 31 percent.
Research conducted in 2012, looked at the value of being active and showed an increase in life expectancy. Mr. Bryson reported that just 11-minutes of activity a day, for those 40 and older, "yielded 1.8 years of added life expectancy." When that number increased to 60-minutes of activity a day, the yield improved to 4.2 years. The analysis included 655,000 test subjects who participated in the study.
Exercise Program Design
A look inside the design of this series of programs shows eight individual exercises sessions, performed twice weekly. The deeper an individual goes into the series, the more challenging the workout experience becomes. The final exercise session features the highest volume of exercise compared to any previous session. There are four bodyweight exercises that start off each session. Subsequent to this, the individual will complete six primary exercises.
Example of a Training Session
The following exercise session is included in the first week of the Metabolic Conditioning series. There are seven more exercise sessions in addition to this one. There are ten total exercises, between warm-up and primary exercises, in this series of sessions. Each one of the workouts is slightly more challenging than the previous session.
Bodyweight Warm-Up
Primary Exercises
Give the Jefit Metabolic Conditioning Series a try today. Weeks 1 and 2 of the series can be found here, weeks 3-4 here, weeks 5-6 here, and finally, weeks 7-8 here.
Stay Strong Together with Jefit App
Jefit, named best strength app by Sports Illustrated, Esquire, GQ, Men's Health, Greatest, Forbes Health, and many others, has a community responsible for 92,000,000 workouts to date! The app, which recently passed 10 million downloads, comes equipped with a customizable workout planner and training log. The app has ability to track data, offer audio coaching cues, and can share workouts with friends. Take advantage of the Jefit leg exercises for all your strength training workouts. Visit our members-only Facebook group. Connect with like-minded people, share tips, and advice to help get closer to reaching your fitness goals.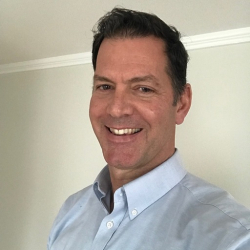 Latest posts by Michael Wood, CSCS
(see all)